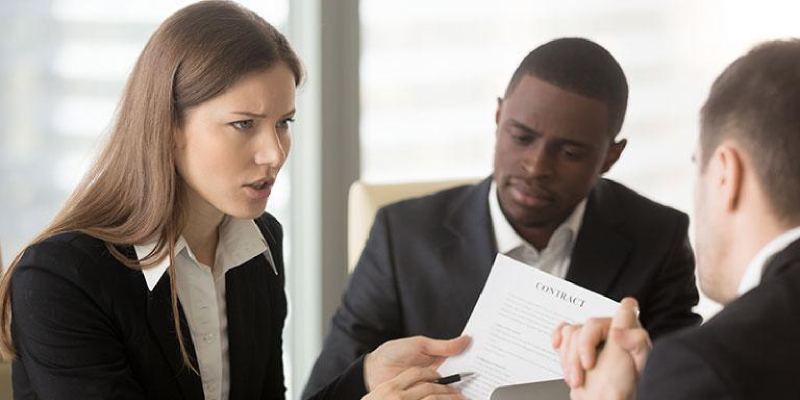 The Law Offices of William D. Black is an experienced boutique business law firm which has successfully provided business contract review, negotiation, dispute resolution and litigation prosecution and defense to Arizona clients for more than 30 years. Ask us about some of our recent successes.
Scottsdale Business Contract Lawyer William D. Black
Our founding attorney William D. Black understands that the success of your business to a large degree rests upon the artful drafting and effective implementation of your contracts — and your ability to enforce and defend them. Business relationships are built on solid contracts; when a party breaches a contract or there is a disagreement on contractual language or interpretation, you or your company need intelligent, experienced and skillful representation. Contract disputes can occur in many ways: partnership disputes, non-compete agreement disputes, stockholder disputes, employment agreement disputes, business to business disputes, and intellectual property disputes.
The Law Offices of William D. Black counsels business and commercial clients in Scottsdale, the Phoenix metropolitan area, and other cities statewide. We pride ourselves on offering to our clients innovative, resourceful and responsive representation from start to finish. We make sure we are always reasonably accessible to our clients to address and answer their questions and concerns.
Boutique Business Law Firm Protects Your Rights in and Out of Court
Look to us for quality representation with any business contract need, including:
Contract review: We carefully examine your contracts in the context of all surrounding circumstances — drafting, reviewing and perfecting contractual language — and work proactively to help you avoid litigation as your business ventures progress. We work hard to define all parties' rights and duties so there will be no subsequent misunderstandings or disputes.
Contract litigation: We assist you with prosecuting contract violations to secure maximum recovery for you and also in enforcing the defense of your contractual rights when contractual agreements break down. William D. Black's proven skills at mediation, arbitration and alternative dispute resolution can also be of great benefit to our clients in facilitating resolution of disputes. If your case must be resolved through a court trial, we have a proven track record of success. We fight diligently and vigorously for your best interests. We are dedicated to your success. Ask us about some of our recent court successes.
When appropriate The Law Offices of William D. Black team with knowledgeable and dedicated assistants and paralegals to assure optimal results for the client. Our office library is extensive, containing the most up-to-date legal source bank and state of the art computer research tools. We also work with several subspecialty attorneys who serve in "of counsel" roles, and with other forensic investigators and professionals when needed to cover more specialized legal issues.
We provide this exceptional legal service while maintaining a small and personable boutique law firm atmosphere that emphasizes conscientious one-on-one personal service. Your important contractual legal matter will never get lost in the shuffle at The Law Offices of William D. Black.
If you are a business owner, officer or agent in need of skilled legal assistance with contract drafting, review, negotiation or litigation, please contact us for a confidential, complimentary initial consultation at this toll-free number: 888-349-3599. We can help make sure your contracts are clear and effective, and can withstand any challenge.